PIFF 2016
Films in the Spotlight
Despite the Falling Snow
Directed by Shamim Sarif
Country: UK
Starring: Rebecca Ferguson
In 1950s Moscow, communist Katya secretly spies for the Americans in the Cold War arms race. When she lands her biggest assignment, stealing secrets from rising government star Alexander, the last thing she expects is to fall in love with him. When Alexander unwittingly closes the net around his own wife, Katya decides to make the ultimate sacrifice to protect him - a sacrifice that Alexander only uncovers thirty years later.
Rocco has your name
Directed by Angelo Orlando
Country: Spain
It's a typical day like many others in the life of Bobo Benso. But this time, something breaks the routine: a stranger is installed in home... says his name is Rocco. Bobo slowly discovers has been overrun, excluded, evicted from his own life and is now in no man's land.
Sinking of Sozopol
Directed by Kostadin Bonev
Country: Bulgaria
This is a film about love, ten bottles of vodka and a town that must sink. Because when hope is gone, Miracle is the last resort.
We'll see if we drown
Directed by Hugo Becker
Country: France
Mickey, Voltaire, and K.O are twenty-five. Mickey works at the butcher's shop. Voltaire's a con man in training. K.O fancies himself a boxer. All three have decided to stop eating pasta and skip town. But that's where things get complicated: when you want something, you got to go get it.
Seth
Directed by Zach Lasry
Country: USA
Manic man-child Seth lives in his own demented world where time is of the essence, his only friends are his stuffed animals, and the words of Michael Jordan inspire him to take all the shots he can.
Cap'n Flapjack: The Curse Of The Sticky Anchor
Directed by Josh Steinbauer
Country: USA
A lonely pirate with a pancake delivery service has several stops to make.
The Snow Queen 2
Directed by Alexey Tsitsilin
Country: Russia
Snow Queen casts a curse on her mirror making people see the worst in themselves.
Cora
Directed by Kevin Maxwell
Country: USA
Cora, an African American woman living in Memphis, Tennessee, in 1966, must not only fight the racism of the local police force but survive the violent rages of her jealous, gambling addicted husband, while raising her son and caring for the patrons of her diner 'Cora's Place.'
FIRE
Directed by Steven Lyon
Country: USA
The Winery Dogs Music video called 'FIRE' filmed on location in Thailand and NYC.
Frog
Directed by Tyler Wallach
Country: USA
Frog is a short film about the loss of innocence, the brutality of growing up and the beauty of childhood.
Filmmakers and Actors in the Spotlight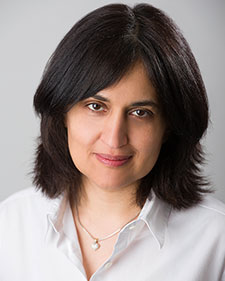 Shamim Sarif
Country: UK
Shamim Sarif is one of the most well known British novelists and film directors today. She has published the following books: The World Unseen, I Can't Think Straight, Despite the Falling Snow and has directed the film adaptions of the novels herself. Her books and films explore subjects such as espionage, LGBT, racism and the complexities of human relationships. Her film Despite the Falling Snow starring Rebecca Ferguson will premiere at PIFF 2016.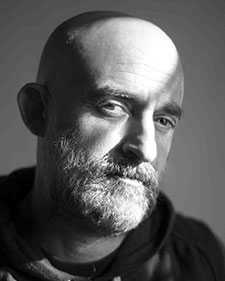 Angelo Orlando
Country: Italy
Angelo Orlando is a writer and director who continues the great traditions of classical Italian cinema. His films are full of psychological complexity and feature beautiful cinematography. He writes scripts and theater plays and is also well known as an actor. He acted in the last film by Federico Fellini - La voce della Luna and the following year, in Massimo Troisi's film I Thought It Was Love, for which he won the David di Donatello award as best supporting actor.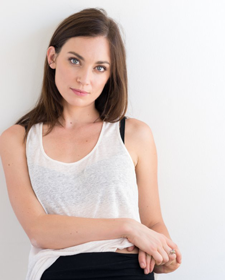 Carrie Finklea
Country: USA
Carrie Finklea is best known as an actress for her lead role in Gus Van Sant's "Elephant" (winner of the Palme d'Or at the Cannes Film Festival) and as a Producer for her creative partnership with director Salvador Carrasco ("The Other Conquest") at Salvastian Pictures in Santa Monica, California. Over the years she has acted in several films and television shows, including a 2015 comedy playing opposite C. Thomas Howell. She recently wrapped her first SAG independent feature film, "Quarries," in which she produced and acted. Carrie has also worked at Village Roadshow Pictures in Hollywood, and she has produced several award-winning short films made by the SMC Film Production Program. She assisted Executive Producer Carrasco during the post-production of "Cora," which will be shown at PIFF 2016.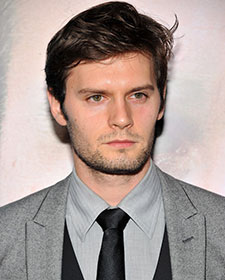 Hugo Becker
Country: France
Hugo Becker is a young and promising writer and director whose films are full of dark humor, complex social subjects and characterized by a striking visual style. He is also active as an actor in France, Spain and in Hollywood. He played Prince Louis Grimaldi in the American TV series Gossip Girl for two years and is currently acting in the French TV series Baron Noir and in the Spanish TV series Bajo Sospecha. He acts in French, English and Spanish.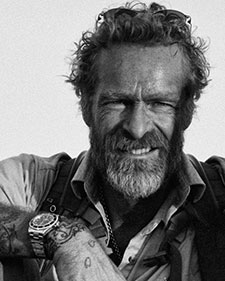 Steven Lyon
Country: USA
Steven Lyon is a director and photographer and an artist in the truest sense of the word. Steven Lyon has developed a distinctive visual style in photography and cinematography. His photography is very well known internationally and he has shot for many leading fashion magazines including Vanity Fair, GQ and Vogue. Before becoming a renowned photographer Steven Lyon was discovered as a model by Andy Warhol and was one of the top male models in the world throughout the 80s and 90s and acted in films.