PIFF 2017 - Prague Independent Film Festival
International Film Festival with Screening
2nd Edition
03.08 - 06.08 2017, Prague, Czech Republic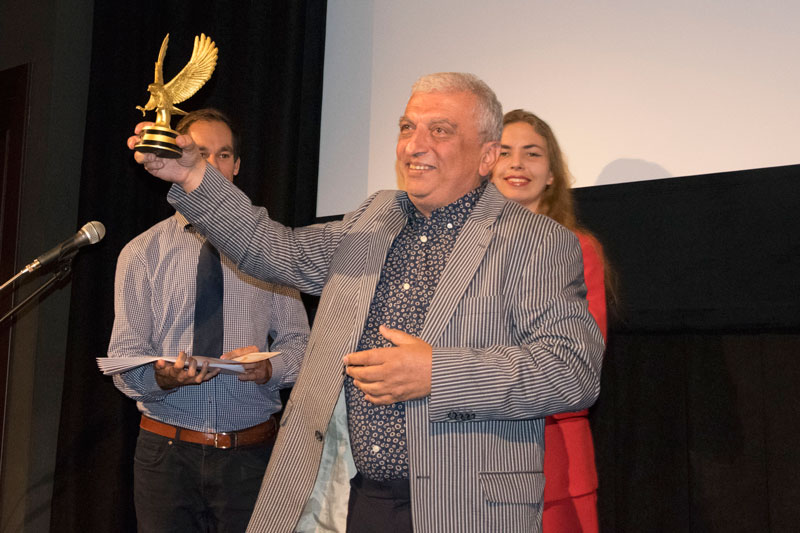 Submissions to PIFF 2017 are over. We accept submissions to PIFF 2018.
Films in the Spotlight
Mahemir
Directed by Anjum Shahzad
Country: Pakistan
Starring: Fahad Mustafa, Iman Ali
Mahemir was directed by Anjum Shahzad and is based on the life of the famous 18th century poet Mir Taqi Mir. Mah e Mir is a story that follows the struggle of a contemporary poet and draws parallels with events in Mir's life. It was submitted as Pakistan's nomination for Best Foreign Language Film at the 89th Academy Awards.
Collector
Directed by Alexey Krasovsky
Country: Russia
Starring: Konstantin Khabensky
Collector is a psychological thriller directed by Alexey Krasovsky about an employee of a collecting firm who becomes a target of blackmail. The film won the jury award at the Karlovy Vary International Film Festival. Winner of the jury award at the Karlovy Vary International Film Festival.
Maya Dardel
Directed by Zachary Cotler, Magdalena Zyzak
Country: USA
Starring: Lena Olin, Rosanna Arquette
Maya Dardel directed by Zachary Cotler and Magdalena Zyzak is a fascinating character study which tells the story of a distinguished writer who announces on radio that she plans to kill herself and her wish is to find an heir and executor of her estate.
Train Driver's Diary
Directed by Miloš Radović
Country: Serbia
Starring: Lazar Ristovski
Train Driver's Diary is a dark comedy about a man who tries to do everything he can so that his adopted son will not follow him in his profession of becoming a train driver. It was submitted as Serbia's nomination for Best Foreign Language Film at the 89th Academy Awards.
Filmmakers and Actors in the Spotlight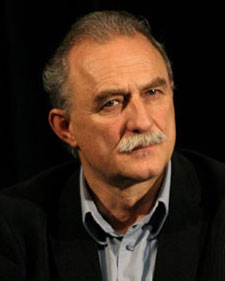 Lazar Ristovski
Country: Serbia
Lazar Ristovski is a well-known outstanding actor, director, producer and writer. He will be the special guest of the festival and will present the film "Train Driver's Diary".

One of Ristovski's most famous roles is "Blacky" in the Palme d'Or winning film Underground by Emir Kusturica. At the festival will be shown the film "Train Driver's Diary" in which he plays the main character Ilija. The drama with elements of dark humor directed by Miloš Radović was Serbia's nomination at the 2016 Academy Awards.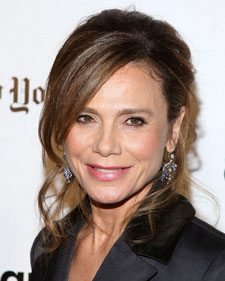 Lena Olin
Country: Sweden
Lena Olin is one of the most famous and acclaimed Swedish actresses. She has been nominated for the Golden Globe and the Academy Award. In the 2017 film Maya Dardel (A Critically Endangered Species) by Zachary Cotler and Magdalena Zyzak, Olin plays a famous poet and novelist who decides to commit suicide and announces the fact on national radio.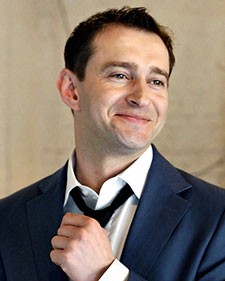 Konstantin Khabensky
Country: Russia
The most successful actor working today in Russia is Konstantin Khabensky, who rose to prominence by starring in the blockbuster fantasy picture "Night Watch" by Timur Berkmambetov. Khabensky is an actor noted for his versatility; he stars in comedic, dramatic and action roles and also regularly performs on stage at the Moscow Art Theatre. In the psychological thriller film "Collector" directed by Alexey Krasovsky, Khabensky plays a man who works at a debt collecting firm who risks losing his reputation because of a falsified video uploaded online.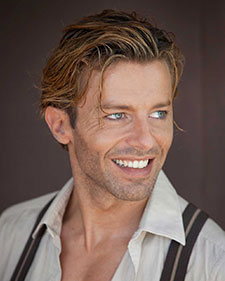 Francesco Testi
Country: Italy
Francesco Testi is an Italian actor and director. Currently he stars in the popular Spanish TV series "Velvet" about the 1950s fashion industry. Short film directed by Testi, "Oltre La Finestra", strives to attract attention to the severe issue of women suffering domestic violence.
Prague Independent Film Festival is an annual event which takes place in the historical cinemas of central Prague. PIFF can become an absolutely unique experience in your life. Although relatively new, it has already managed to bring together talented and outstanding filmmakers from all over the world.
The most innovative and original pictures made by young and established directors are shown at the festival. Here you can not only watch great films but also find friends who share the same ideas.
Our belief is that true art of auteur cinema should be in the center of attention at our festival. Organizers of PIFF appreciate great directors such as Federico Fellini, Michelangelo Antonioni, Andrei Tarkovsky and we also believe that among the rising stars of our festival are filmmakers who will revolutionize the world of cinematography. We aim to achieve perfection in all respects and to attract more important cinematographers from the whole world.
Screenings culminate with an award ceremony – Grand Prix of the festival is The Golden Eagle.
We guarantee that a jury of film professionals views all submitted films. Filmmakers are encouraged to enter their film to PIFF, our guidelines do not single out pictures made in any specific budget or genre; the judgement criteria of the submitted films are new ideas, experimental cinematography, talented work of actors and an individualistic point of view.
We truly are Independent!
Our festival is an IMDB Qualified Event.
When film is not a document, it is a dream.
Ingmar Bergman